10 Pack Club Car Emblem Black/Gold Precedent (OEM 103816601)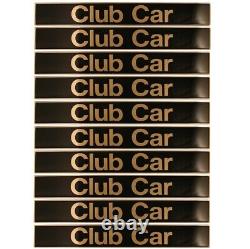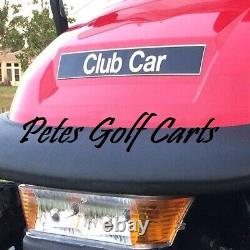 Club Car Emblem Black and Gold OEM 103816601 Fits Precedent Models. This is an OEM replacement emblem for your Club Car Golf Cart Name Plate Emblem in Black and Gold. Not a reproduction made from cheap vinyl, but the real thing.
Designed for Precedent models only, years 2004 and Up. Nothing looks better than new decals or stickers to make your golf cart look like new. Gold and black emblem replacement for your Club Car Precedent golf cart. Dimensions: 15 3/4" x 2 1/4".
We only use OEM Club Car products like this Club Car Name Plate Emblem because of the superior quality and exact look and fit. Keep Pete in mind and visit our store! Pete sells quality parts and Accessories - For Less!