Club Car Ds Dash -woody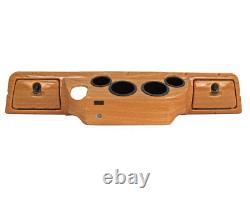 Brand new Club Car plastic dash with 2 locking glove boxes and 4 cup holders. This dash has the pre cut hole to place the battery light for electric carts or the oil light for gas carts without the need to cut a hole. These dashes will fit gas or electric 1981 to present DS model Club Car Golf Carts. Includes Stainless steel mounting screws and keys.
THESE ARE NOT CHINESE KNOCK-OFFS!!! PRODUCT MAY REQUIRE PROFESSIONAL INSTALLATION!!