Doubletake Black/Blue Veranda Golf Cart Front Cushion Set for Club Car Precedent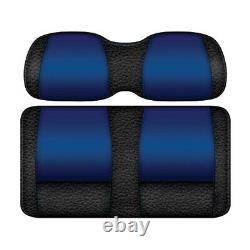 Soft leather-textured vinyl offers a comfortable ride. Arrives with vinyl pre-covered on cushion boards for quick installation. Thick molded foam cushions provide comfort and support.
Marine-grade vinyl resists moisture and offers UV protection. Made in the USA with pride!