Golf Cart Roof Tubular Sun Top Black for Club Car Precedent Onward Tempo 2-Seat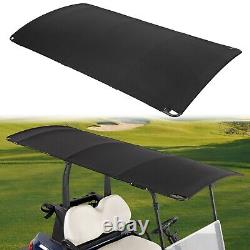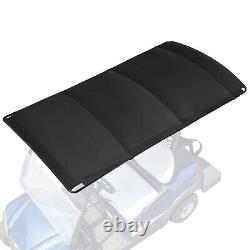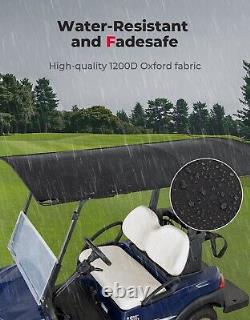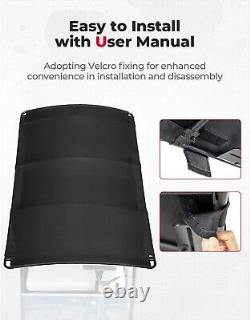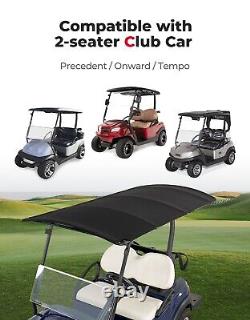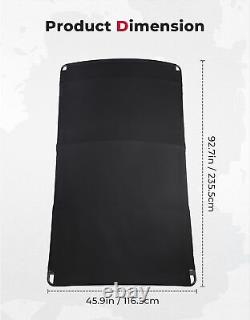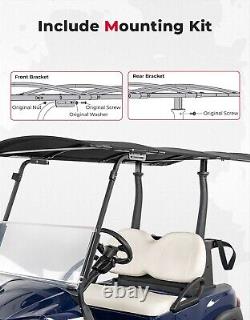 Golf Cart derglow Accent Neon Lighting Kit. For Polaris RZR PRO R. 12V Golf Cart Full LED Light Kit with Turn Signal for Club Car Precedent 2004+. For Club Car DS Light Kit Headlights & Tail Lights LED Adjustable 1993+ Gas&Eelc.
600D Golf Cart Cover Enclosure Protector 2 Passenger for Club Car EZGO YAMAHA. Golf Cart Side Rear View Mirrors w/LED Turn Signal for EzGo TXT Yamaha Drive G29.
Golf Cart Front Inner Basket Dash Storage Organizer Bag for EZGO TXT Club Car DS. Golf Cart LED Headlight & Tail Light Kit For Yamaha Drive G29 Sreet Legal 2007+. Golf Cart Rear Seat Organizer Back Seat Armrest & tailgate Bag for Clubcar EZGO. 600D Golf Cart Cover 2/ 4 Passenger Waterproof for EZGO Club Car DS Yamaha Drive.
White Trim Dash Liner Mats Dashboard Inserts for Golf Cart Club Cart Tempo 07-23. KEMIMOTO Golf Cart Center Console Storage Bag for Club Car Tempo Precedent 2004+. Golf Cart Organizer Tray Caddy Holder Cup Drink Holder Storage Box Accessories.
Golf Bag Holder Bracket Bar Rack for EZGO TXT Club Car DS Precedent Yamaha G2-29. Golf Cart Universal Side Mirrors Rear View Mirro for EzGo Club Car Yamaha Drive. Golf Cart Roof Tubular Sun Top Black for Club Car Precedent Onward Tempo 2-Seat. Material: Metal + 1200D Waterproof Oxford Cloth. Perfect Fit for Your Golf Cart. KEMIMOTO roof is specifically designed to compatible with two-seat Club Car Precedent, Onward, and Tempo models, both gas and electric. It's a versatile sunshade that will keep you cool and protected on hot summer days. KEMIMOTO roof is made of black 1200D Oxford cloth with a waterproof coating that resists aging, fading, tearing, and UV rays. The metal bracket ensures that the roof is stable and secure, even in windy conditions. Easy to Install and Remove. KEMIMOTO waterproof roof attaches to your golf cart with magic tape, making it easy to install and remove. No need to worry about complicated installation procedures or damaging your cart's paint. Our package includes all the necessary installation hardware, including a special bracket for your golf cart's rear. KEMIMOTO roof is an affordable and effective way to give your vehicle a fresh new look. It's a simple upgrade that will make a big difference in your vehicle' s appearance and functionality. Compatible with Club Car Precedent/Onward/Tempo 2-Seat(Gas& Electric). We do not claim ownership and have no affiliation with above-mentioned brands, copyrights and trademarks belong to the respective owners. Unless specifically identified as such, our use of third party trademarks does not indicate any relationship, sponsorship, or endorsement between us and above-mentioned brands. Please verify your address during checkout. We are not responsible for any wrong or undeliverable address. So that the parcel could arrive to you safely in time. We believe our items are so outstanding.
All products are quality checked. We will be happy to resolve any issues you may have in a cordial and friendly manner. We appreciate your Postive Feedback, and will do the same in return. Hello, I cannot find a quality part for my bike with affordable price, why don't you make it for me?
That was the start of the story, which in just over 10 years has turned the two founders' passion and creativity into a Prime Brand of moto parts and accessories. Since 2007, Henry and Michael (General Manager and CEO of KEMIMOTO) have managed to build up a young and vigorous team able to manufacture and trade worldwide the parts, which impress everyone with their elegant design and high quality. KEMIMOTO parts are developed and tested with the assistance of 2-wheel and 4-wheel racers from all over the world. CNC-machined billet aluminum and Delrin-based parts, such as Rear Sets, Sliders and mirrors, account for most of our production output. PHILOSOPHY from KEMIMOTO: Always put client's safety and comfort in mind.