Rocker Panel Set For Club Car Tempo and Precedent Black Powder Coated RP-014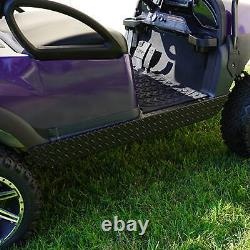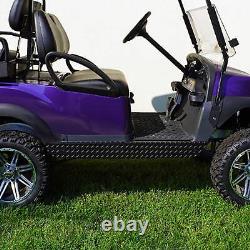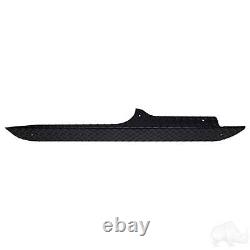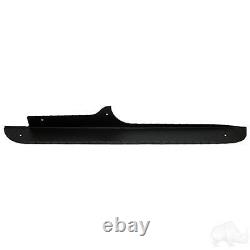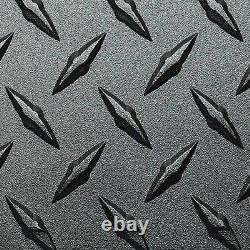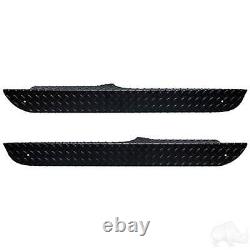 Rocker Panel Set For Club Car Tempo and Precedent Black Powder Coated; RP-014. Made of durable black powder coat aluminum, Includes: (1) driver side, (1) passenger side, and mounting hardware. Top quality golf cart products Keep your golf cart in prime condition with genuine Red Hawk® golf cart parts and accessories. Total Power Parts is pleased to offer golf cart replacement parts from one of the most respected brands in the golf industry.
Red Hawk products are known for quality materials, excellence in craftsmanship and good value. The Red Hawk brand is run by people who love golf, so they know what makes a golf cart pleasing for a round on the golf course.
Plus, Red Hawk has been in the golf cart business for more than 20 years. They have earned a solid reputation for exceeding expectations among golf enthusiasts. Recognized names in the golf industry The Red Hawk line includes 3 brands: the original Red Hawk line of replacement parts, RHOX® golf accessories and Admiral® electrical parts. All 3 names are leaders in the golf industry. All Red Hawk Products are designed to make your day on the golf course more pleasant. When your golf cart is performing flawlessly and offering a luxurious ride, you can focus more on your game and enjoying time with friends. You may use either of these policies for just about any reason before you install the part or use the item. But your protection as a consumer doesn't end there.
If you have any concerns, we're here to make it right by you. All orders are subject to availability and confirmation of the order price. Dispatch times may vary according to availability and subject to any delays resulting from postal delays or force majeure for which we will not be responsible. Total-power-parts retains the right to refuse any request made by you. This will usually be Total Power Parts or may in some cases be a third party.
When placing an order, you undertake that all details you provide to us are true and accurate, that you are an authorized user of the credit or debit card used to place your order and that there are sufficient funds to cover the cost of the goods. The cost of foreign products and services may fluctuate. All prices advertised are subject to such changes.
While we try and ensure that all details, descriptions, and prices which appear on this Website are accurate, errors may occur. If we discover an error in the price of any goods which you have ordered, we will inform you of this as soon as possible and give you the option of reconfirming your order at the correct price or cancelling it.
If we are unable to contact you, we will treat the order as cancelled.